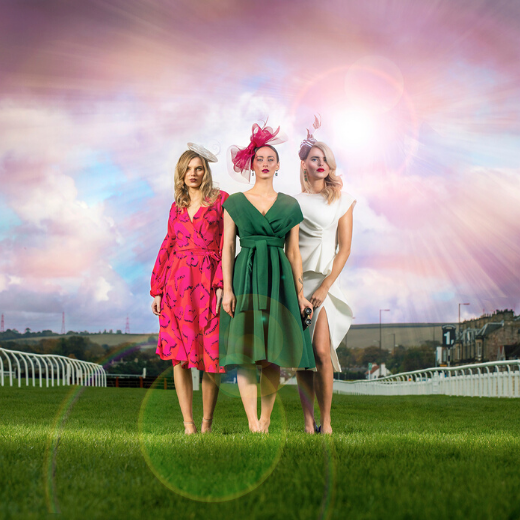 Musselburgh Racecourse has cancelled Stobo Castle Ladies Day following an announcement by the British Horseracing Authority (BHA) that all scheduled fixtures in May and June have been cancelled.
The premier raceday, which attracts a capacity attendance of 10,000, was due to take place on Saturday 6 June.
Racegoers who purchased tickets in advance will be given the option of transferring tickets to the 2021 Stobo Castle Ladies Day or receiving a full refund. Online purchasers will be contacted by email in the next few days while racegoers who bought tickets by phone or in person at the racecourse are asked to contact musselburghracecourse@eastlothian.gov.uk
The BHA have also indicated that racing will resume behind-closed-doors, based on a new programme of fixtures, when it is deemed safe to do so. Musselburgh is taking steps to be in a position to meet the criteria for a return to racing.
Musselburgh Racecourse senior operations and commercial manager, Sarah Montgomery, said: "While we are sad not to be hosting our highly successful Stobo Castle Ladies Day, the safety of our staff and customers is paramount and this decision was not unexpected.
"While the racecourse office remains closed and there may be a slight delay in responding to inquiries, our staff are working behind the scenes to facilitate the transfer of tickets to 2021 Ladies Day or to issue refunds.
"Looking ahead, we are planning on how Musselburgh can play its part in supporting the racing industry when the BHA and government agencies give the green light for racing to resume.
"We would like to thank everyone for their patience as we deal with the impact of the coronavirus pandemic on our operations and respond to circumstances and conditions which change on a weekly basis."
For news updates please check our website and social media channels on Facebook, Twitter and Instagram.
Web: www.musselburgh-racecourse.co.uk
Facebook: www.facebook.com/MusselburghRacecourse
Instagram: @musselburghracecourse
Twitter: @musselburghrace